Welcome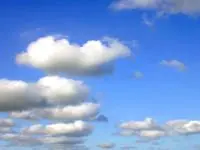 Through the demonstration of practical, interactive, solution-oriented methods, my treatment approach is designed to provide you with support and practical feedback so that you may better resolve current difficulties and longstanding psychosocial patterns. With sensitivity and compassion, I will help you find solutions to multiple life's challenges and psychological issues. You may value my implementation of style that exudes empathy, cultural inclusiveness, supportiveness, and confidentiality. In addition to gaining ongoing opportunities to increase levels of trust and levels of confidence during your psychotherapeutic experience, you should gain valuable opportunities to solidify and broaden your foundation of existing strengths.


By blending conventional and alternative approaches, I will generally utilize a variety of styles and techniques that will be the most beneficial to your therapeutic process. My primary psychotherapeutic modality is Cognitive-Behavioral Therapy as it builds insight and explores healthy ways to guide actions and responses. A treatment plan that is developed through a joint partnership between you and myself is the change tool that will document problems, long-term goals, and steps and strategies that may assist you in reaching related goals throughout your psychotherapeutic process.


In addition to the quality provision of psychotherapeutic services for adults, I provide treatment for children and adolescents. Relevant treatment for children is provided in a creative play therapy environment where natural self-expression is encouraged and comfort levels enhanced. Group therapy sessions for children and/or adolescents are provided in a bright and colorful interactive group therapy room and/or in other areas within the program that are appropriate to the planned therapeutic activities.
Diversified Family Interventions
Provides Psychotherapy
for :

Individual Adults
Young Adults
Mature Adults

Married Couples
Engaged Couples
Non-married Couples

Children
Adolescents/Teens

Parents
(Parent Training)

Families
(Immediate or Extended)

Specialized Groups

Interactive Groups
for
Children

Interactive Groups
for
Adolescents

Large Groups
(Lectures/Seminars)